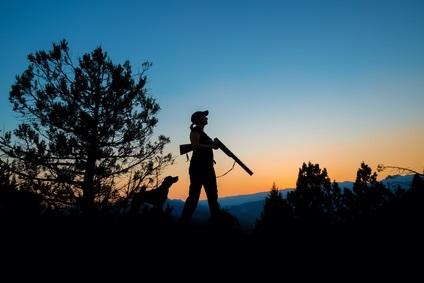 Gone are the days of Pa packing up, taking the boys, and heading out on a hunting expedition, leaving little sis at home to cook and clean with Ma. Yes, times are a changin' and fast! The National Sporting Goods Association reports that from 2004 to 2009, the number of women hunters increased by a whopping 50%, jumping from 2 million to 3 million, and that's just with firearms. Female bowhunters increased by 300,000 while female target shooters also increased by nearly 500,000.
While these numbers may seem staggering, the U.S. isn't the only country where this is happening. The number of female hunters in Japan is increasing as well. Although women hunters in Japan currently only make up 1% of the hunting population there, the sport is seeing more and more women every day. According to Japan Today, the government is encouraging all hunters to continue hunting to help curb the problem of overpopulation among certain animal species.
Increasing Education for Women
The climate towards female hunters has been changing for years, most likely due to organizations such as Project Appleseed. In an effort to teach American history and heritage, this organization reaches out to people of all backgrounds and abilities. They teach rifle marksmanship to anyone willing to learn, and they offer classes that are strictly for women and taught by women. They also offer women-only shoots.
Other women-only classes, such as hunter safety, gun training, and concealed carry classes are also popular. The National Rifle Association (NRA) has a division sponsored by Smith & Wesson, which is dedicated to women. The division offers a variety of benefits, including women-only hunts. According to the NRA, 23% of women now own their own guns.
The popular book turned movie, The Hunger Games, stars a female heroine who is a bowhunter. Not only can she hunt, but she can outhunt most males. This movie may very well have, in some part, influenced the rise of female hunters with bows.
Money Talks
There used to be a stigma attached to the idea of female hunters, but that has quickly gone by the wayside. Large manufacturers of hunting gear and equipment have realized there is a huge market with women and they are finally starting to tap into it. You can now walk into any gun shop and find pistols and rifles in pink. Pistols are also available with smaller grips to accommodate smaller female hands. Popular companies that have been around for years, such as Browning, offer a variety of clothing with logos in pink, and you can find pink colored camouflage clothing in any camo department of outdoor sporting goods stores. Although, we're still confused as to where those pink trees are located.
With the increasing numbers of female hunters, and if statistics continue to rise as they have in the past, there is no telling how many new hunters in the future will be female. If trends continue at the pace they have, there will be a significant uplift. Women who love a sport they feel empowers them tend to pass on the tradition and teach their daughters those same skills. If this holds true, the number of female hunters will be vastly greater in the future than it is even today.