What, exactly, is a hardwood tree? Hardwoods most often are deciduous trees, usually showcasing broad, flat leaves and dense inner wood. They are common sights all across North America. Often these types of trees are harvested to make lost-lasting furniture, decks, flooring, and construction. They grow slower than softwood trees, making hardwoods valuable, as they are more difficult to replace. Though they grow almost everywhere in America and comprise 40% of all trees, most people couldn't point out more than two or three species.
How do you measure up? Do you know more about trees than the average Joe? How many of the 10 most common hardwood trees could you identify by the leaves?
Bur Oak
More than 52% of all hardwoods in North America are oak trees. The Bur Oak is the most common oak in America and it can grow to a height of 160 feet tall and 8 feet wide. This wood is almost always labeled as white oak in the market. It's virtually insect and fungal resistant and is often used in construction frames and flooring.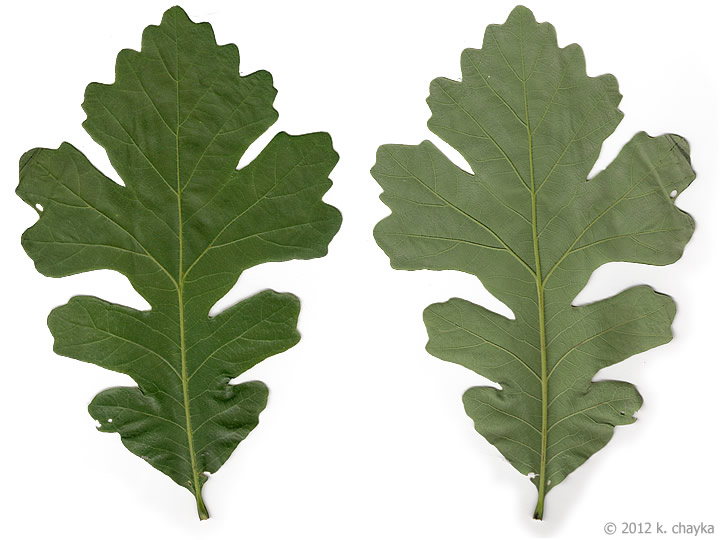 Red Oak
Easily distinguishable by its scarlet leaves during fall, the Red Oak can grow up to 90 feet tall. Growing in slightly acidic soil, this tree covers the East coast down to Georgia. It is often used for fence posts, firewood, and flooring.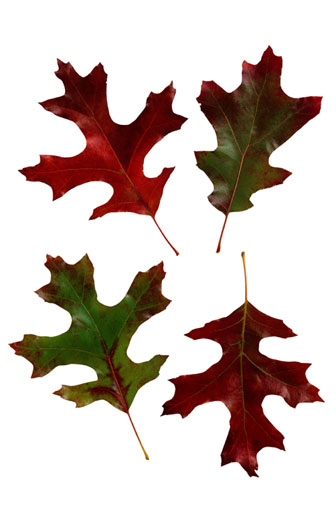 Sugar Maple
Without debate, this tree is one of the most prolific trees across America. The Sugar Maple has another equally impressive contribution to daily life, however: maple syrup. This is good for Americans everywhere, since it takes 40 gallons of tree sap to make just 1 gallon of maple syrup. Distinguished by their colorful autumn leaves and "helicopter" winged seeds, this tree is probably the most recognized tree on this list. Certain species found in America have been cited as at least 400 years old. A Sugar Maple's wood is the most dense of all maple wood and is used frequently in furniture and flooring.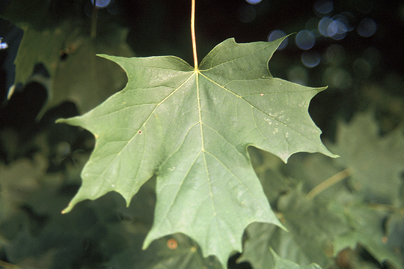 Silver Maple
This tree is close behind the Sugar Maple in terms of being the most prolific tree in North America. With leaves that look very similar to the Sugar Maple, the Silver Maple's leaves are thinner with more defined points. Like the Red Maple, it is very hearty and tolerant of urban atmosphere, making it the most common tree to be planted near highways. A wide variety of uses for this wood include: pulp for paper, instruments, cabinets and crates.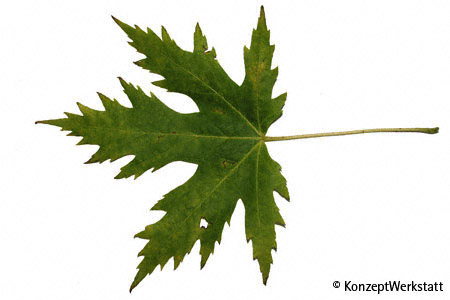 American Beech
Usually picked out by its smooth silver bark and leaves with serrated edges, the American Beech is a gorgeous tree. Its attractive finish makes it a popular choice for flooring, furniture, and wood crafting. Until power tools, Beech was too thick of a wood to be readily cut and so many ancient tree specimens still grow in now protected forests. This is a blessing in disguise for today's wood industry, as Beech takes 40 years before it even starts to produce nuts and is one of the slowest growing hardwood trees.
Red Alder
Found mostly on the Western coast of North America, the Red Alder gets its name from the red coloring under its bark. This tree is essential to the landscape as its roots host a fungus that creates fertile soil, allowing the Alder to grow in very harsh soil, which adds nitrogen to previously barren surrounding soil. Usually used for indoor furniture and cabinets because of its fragile grain, this wood can also be used in electric guitars for the same reason.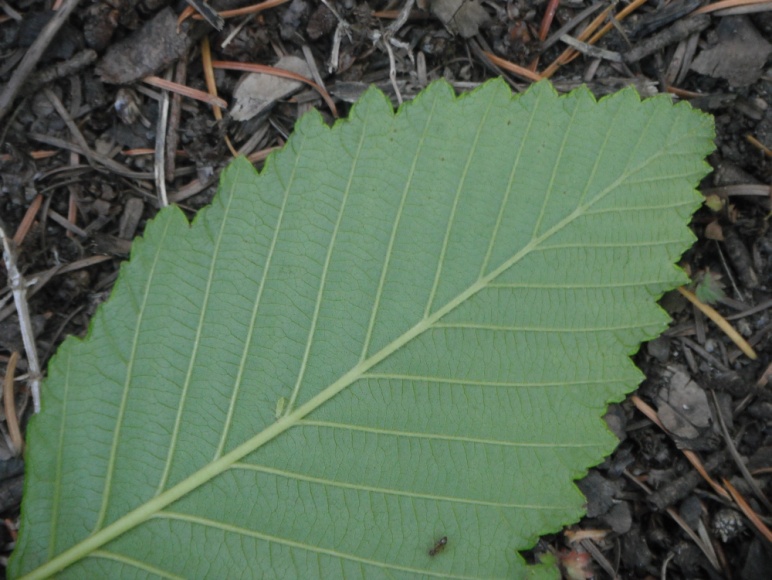 Balsam Poplar
This tree is most commonly associated with being the best at thriving in flood plains, growing incredibly fast for a hardwood tree. Its life is significantly shorter than most other hardwood trees, with a record lifespan of only 190 years. It is a "soft hardwood tree" meaning its wood is less dense than others on this list and is often used in construction frames.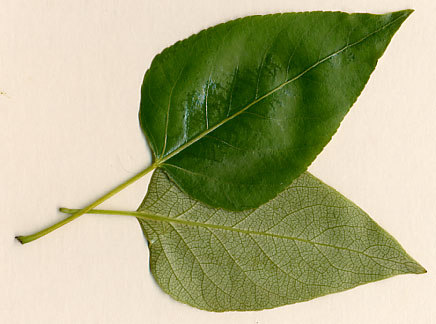 White Ash
Though similar in appearance to the Green Ash, this tree's leaves are noticeably lighter on the underside. With white, dense wood, the White Ash is the most common daily wood of the hardwood trees. Used commonly to make baseball bats and flooring, this hardy tree has taken monumental hits lately from the Asian emerald ash borer. This bug has multiplied after being introduced to America through Asian shipping crates and has been cited as the killer for 50 million ash trees so far.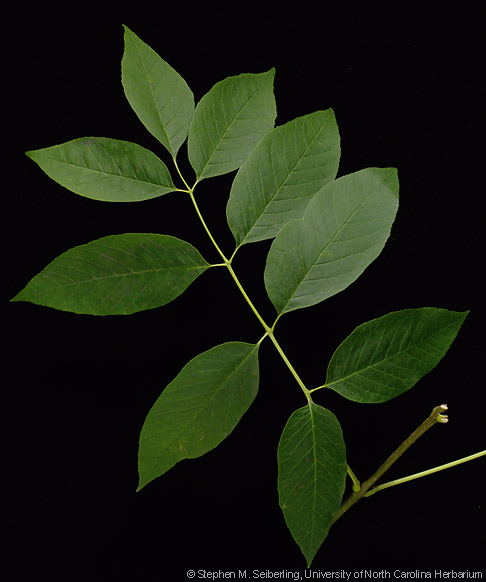 Black Cherry
In the first few years of its life, this tree can be mistaken for a birch. As it ages, however, its bark becomes dark (almost black) and heavily ridged. Growing mostly in the Midwest and Eastern regions, its seeds are a staple for many bird populations. It is most commonly used in expensive cabinetry and is easily recognized by its dark reddish color.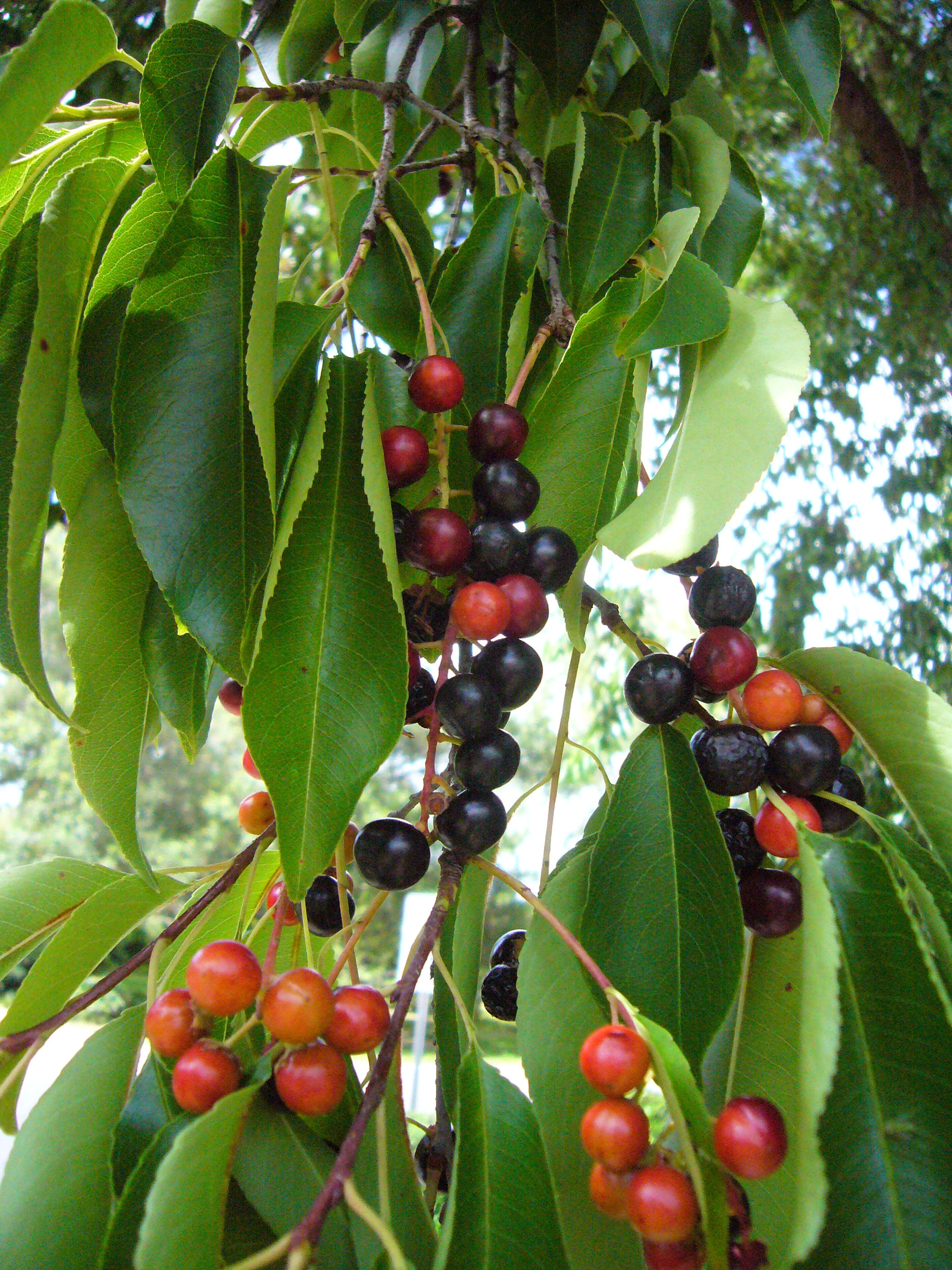 Black Hickory
Growing mostly in sandy soils and reaching only 50 feet tall, the Black Hickory (or Texas Hickory) is a unique hardwood. With a noticeably stiffer, more shock absorbent wood than most other hardwoods; it is primarily used in bows, wheel spokes, and canes. While more shock resistant than other woods, it is not resilient against rot making it a poor choice for flooring.